RV sewer hose supports may be a subtle part of your RV equipment, but they are an important component of smart RV ownership and maintenance all the same. An RV sewer hose can be instrumental in ensuring that your hose is able to do its job from a stable position that facilitates a smooth, consistent flow of drainage.
A faulty RV sewer hose could lead to a sudden collapse that proves to be far more expensive than any camping supplies you've purchased. Low-cost RV sewer hose supports of high-enough quality can provide the quality and dependability that you need in a hose support without as much of a dent in your finances. Below are a number of well-reviewed, highly affordable RV sewer hose supports available today.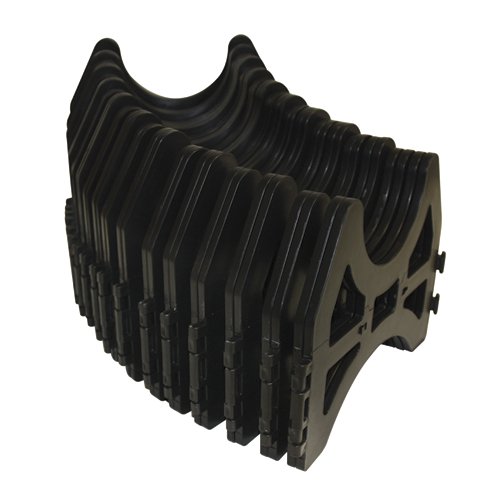 Level-Trek's 20′ sewer hose support is a lightweight model that can be used immediately after taking it out of the box. The level of support that the model provides is optimized with its deep grove design. The model is made of plastic for added durability and easy handling.
Buy this product online at Amazon.com.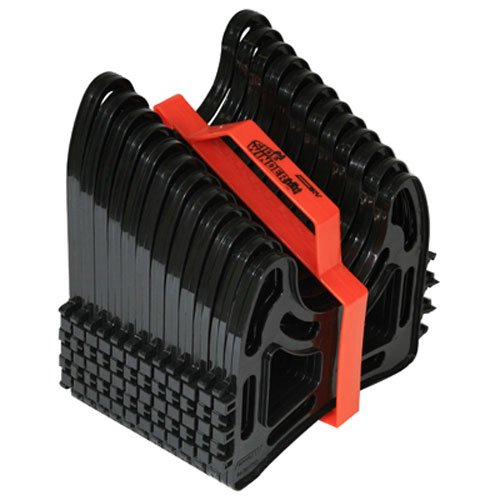 Camco's Sidewinder plastic sewer hose support is made with plastic that is both lightweight and durable at the same time. The design of this model makes it easy to fit around obstacles while providing consistent support from multiple positions. It can be easily stored with its carrying handle.
Buy this product online at Amazon.com.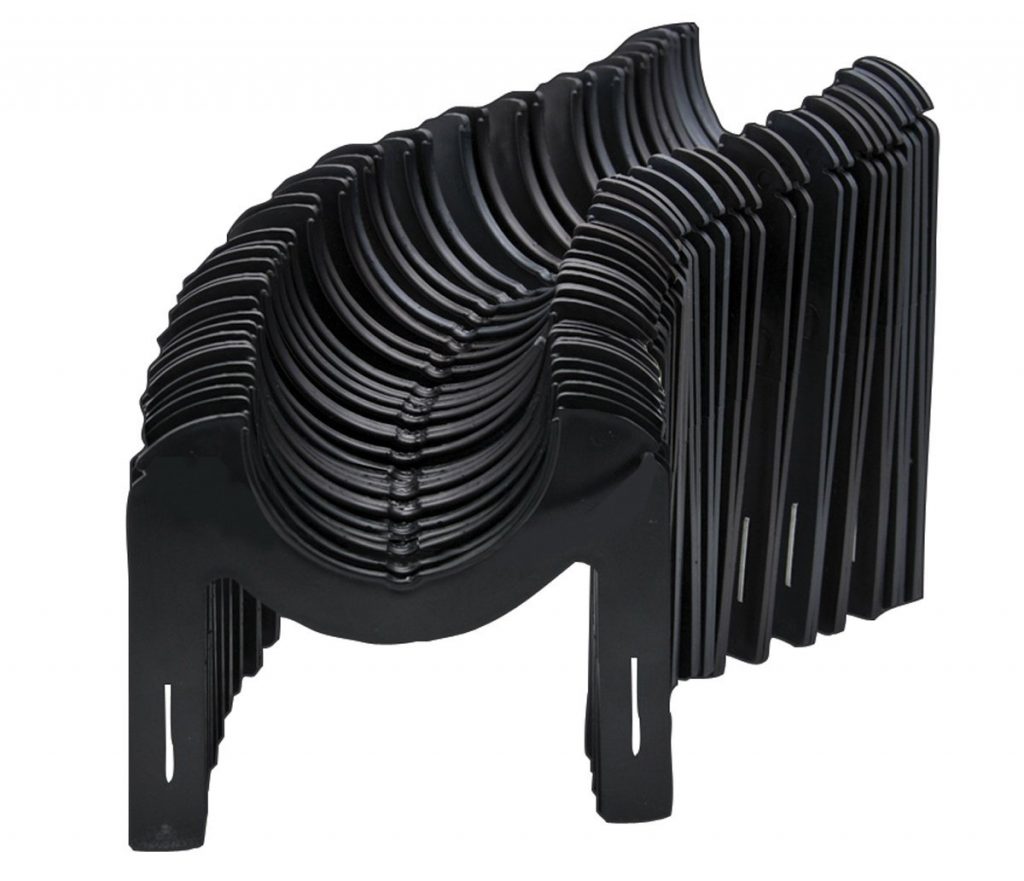 Valterra's S200 Slunky hose support is made with a deep pocket design, ideally providing a more secure fit for the hose that it houses. There are three different length variations that this hose support is available in: 10 feet, 20 feet, and 25 feet.
Buy this product online at Amazon.com.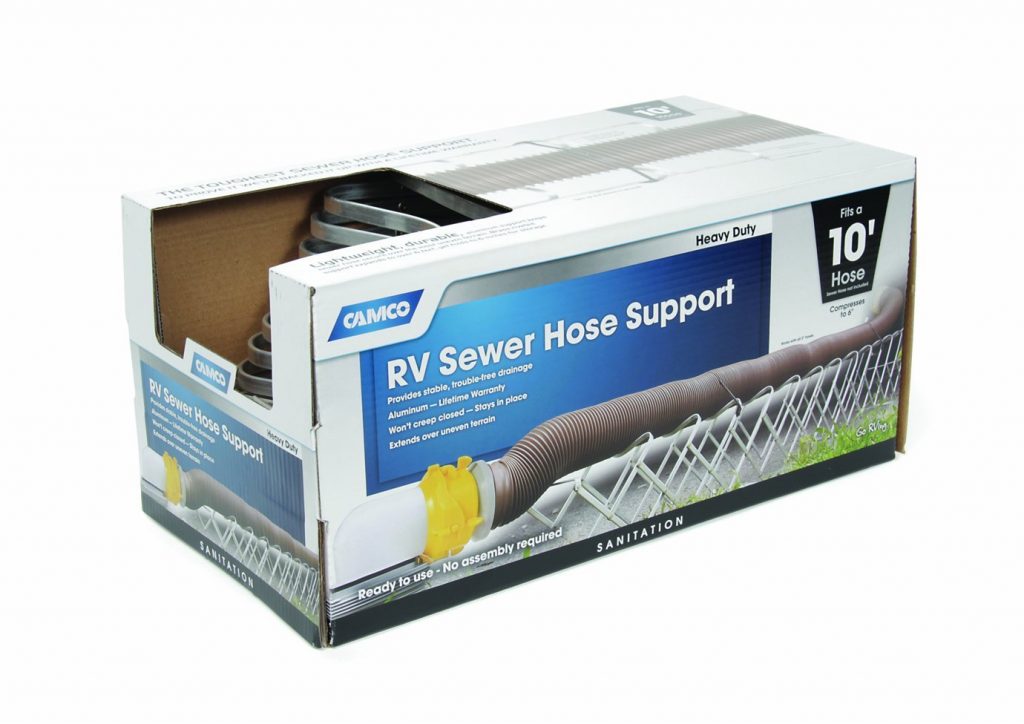 This folding sewer hose by Camco remains perfectly steadfast on all natural surfaces thanks to its strap on kit. This is a purely aluminum sewer hose support, both impressively sturdy and easily maneuverable at the same time.
Buy this product online at Amazon.com.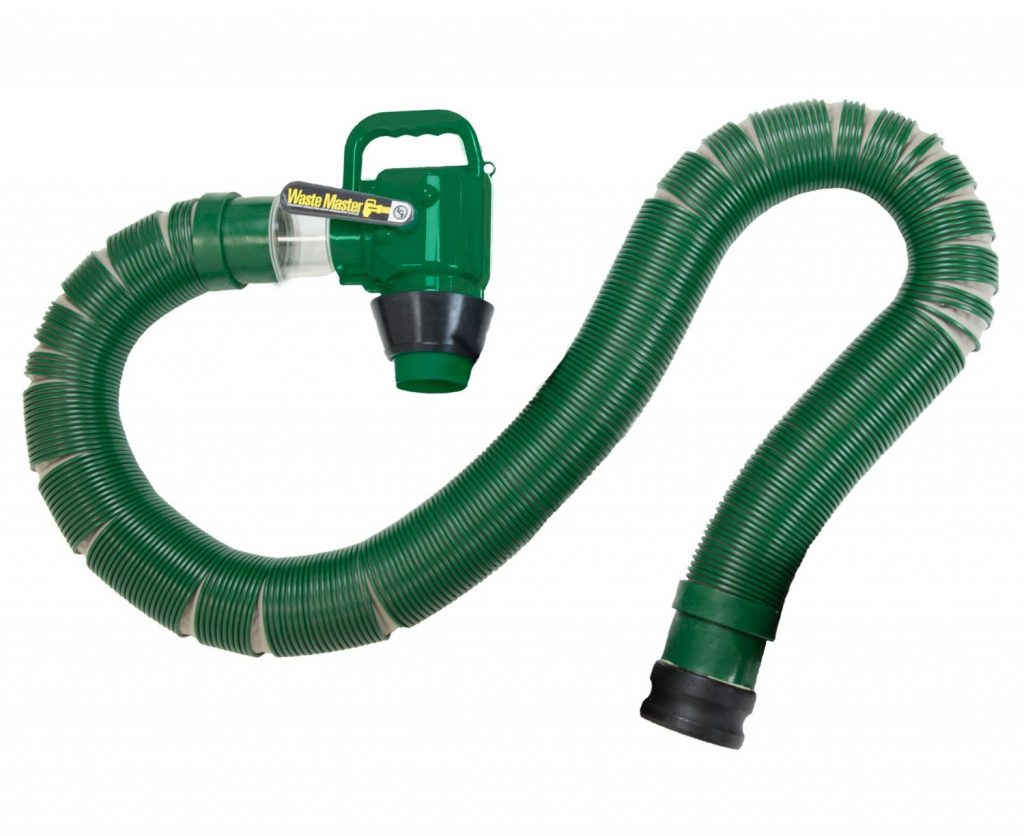 Lippert's 20′ Waste Master RV sewer hose management system features a 90 degree discharge port, a nozzle that is permanently affixed to an easy-grip handle, a handy CAM lock connector, a clear view port, and an inbuilt shut-off valve.
Buy this product online at Amazon.com.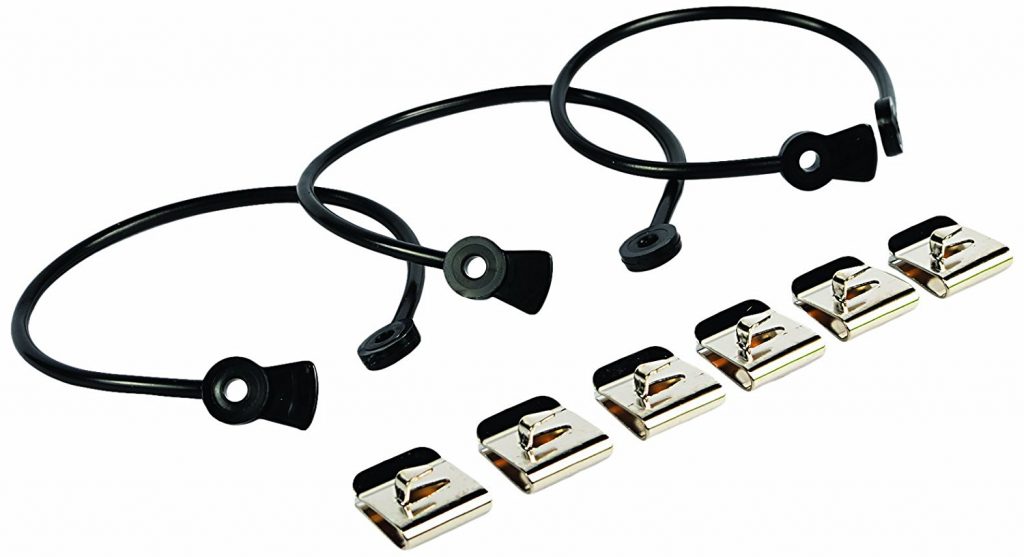 Camco's sewer hose support strap kit is perfectly ready to use as soon as it is taken out of the box. It is designed to be used with Camco's aluminum folding sewer hose support to holds the sewer hose securely to the cradle, preventing it from becoming unsecured during use.
Buy this product online at Amazon.com.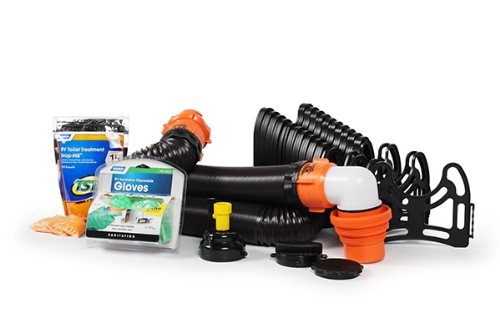 This sanitation kit by Camco comes with all of the bare essentials that you could want for all-inclusive RV tank maintenance. The kit includes storage caps, dump gloves, leak proof seals and secure fittings. One of the kit's most useful features is its supply of TST Drop-Ins, which effectively eliminate odors with just one treatment.
Buy this product online at Amazon.com.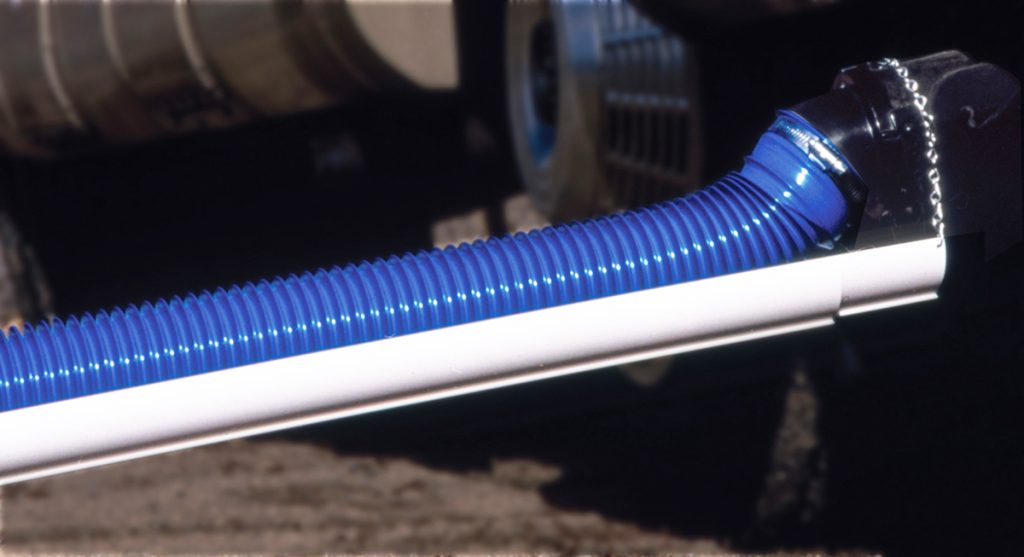 Valterra's A04-0009 sewer hose support is nine feet long and made of plastic, both hardy and light enough for easy usability. All nine feet of the hose support are collectively made up of three individual sections of three feet apiece, along with a chain and convenient EZ Slider.
Buy this product online at Amazon.com.

Valterra's D04-0275 sewer hose kit includes two collapsing sewer hoses. Both of the sewer hoses are ten feet long and are designed with rotating fittings. The hose can maintain flexibility in temperatures as low as -30 degrees Fahrenheit.
Buy this product online at Amazon.com.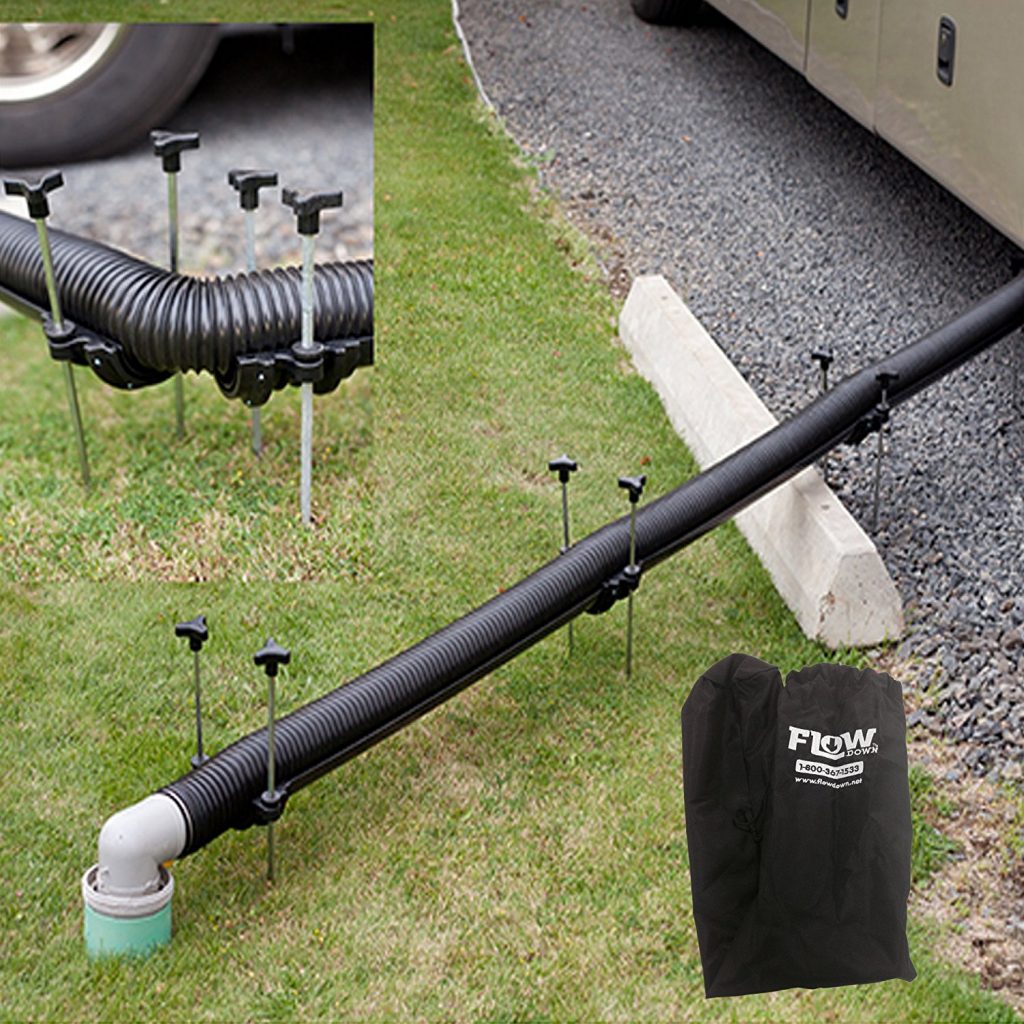 Lippert Component's Complete Flow Down Assembly is flexible yet highly durable support system that can be set up relatively quickly. The sewer hose support is made for compact, highly adjustable storage that can fit around most obstacles while eliminating the most troublesome sanitation issues.
Buy this product online at Amazon.com.
Conclusion
The best RV sewer hose supports are naturally going to be good at what they do, but in addition to that, they'll also be good for saving you money when shopping for camping supplies.
As the above products illustrate, RV supplies don't necessarily have to be bank-breaking investments. While you will certainly want to keep an eye out for the most crucial qualities, don't avert your eyes at the sight of a low price tag. The best RV drain hose supports will provide a strong foundation for your drain hose without any significant drain on your funds in the process.
While there are some top RV sewer hose supports with the qualities to justify their lofty prices, these can be contended with by RV sewer hose supports made available at low prices with high-quality manufacturing.
See also: Top 10 Best RV Sewer Hoses