RV sewer hoses are an invaluable part of your your RV's sanitation functionality, and naturally, you'll want to make sure that whichever one you choose is completely up to standard. While you'll certainly want to have a discerning eye for the RV sewer hose that you ultimately choose, don't feel as though it's necessary to immediately choose the most expensive kind that there is. Low-cost RV sewer hoses can still be perfectly viable.
By getting an RV sewer hose on the lower end of the price scale, you can save yourself money that may otherwise be wasted on a more expensive but less effective product. The following are affordable RV sewer hoses that have been rated as some of the best on the market.
Camco 39770 RhinoFLEX 15′ RV Sewer Hose Kit with Swivel Fitting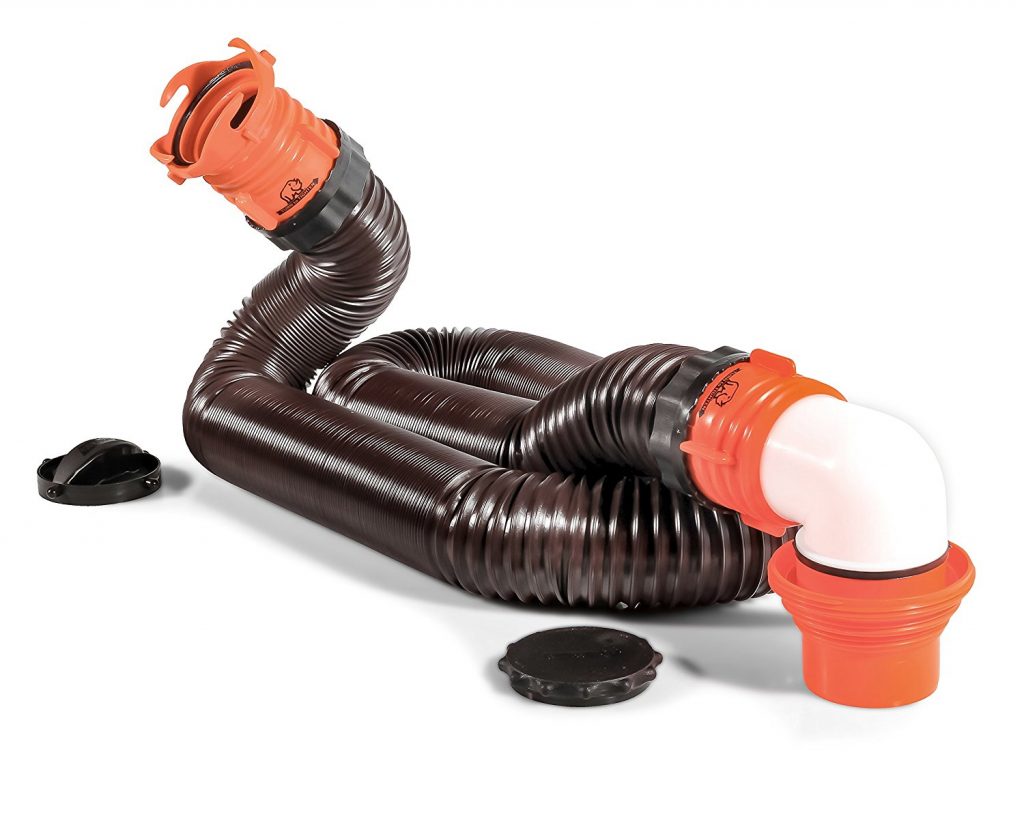 Camco's RhinoFLEX RV sewer hose kit comes complete with a swivel bayonet adapter, a sewer hose, two locking rings, two storage caps, and a 4-in-1 translucent elbow. To increase the overall usability of the detachable fittings, they've been made to swivel.
 Apex Water Drain Hose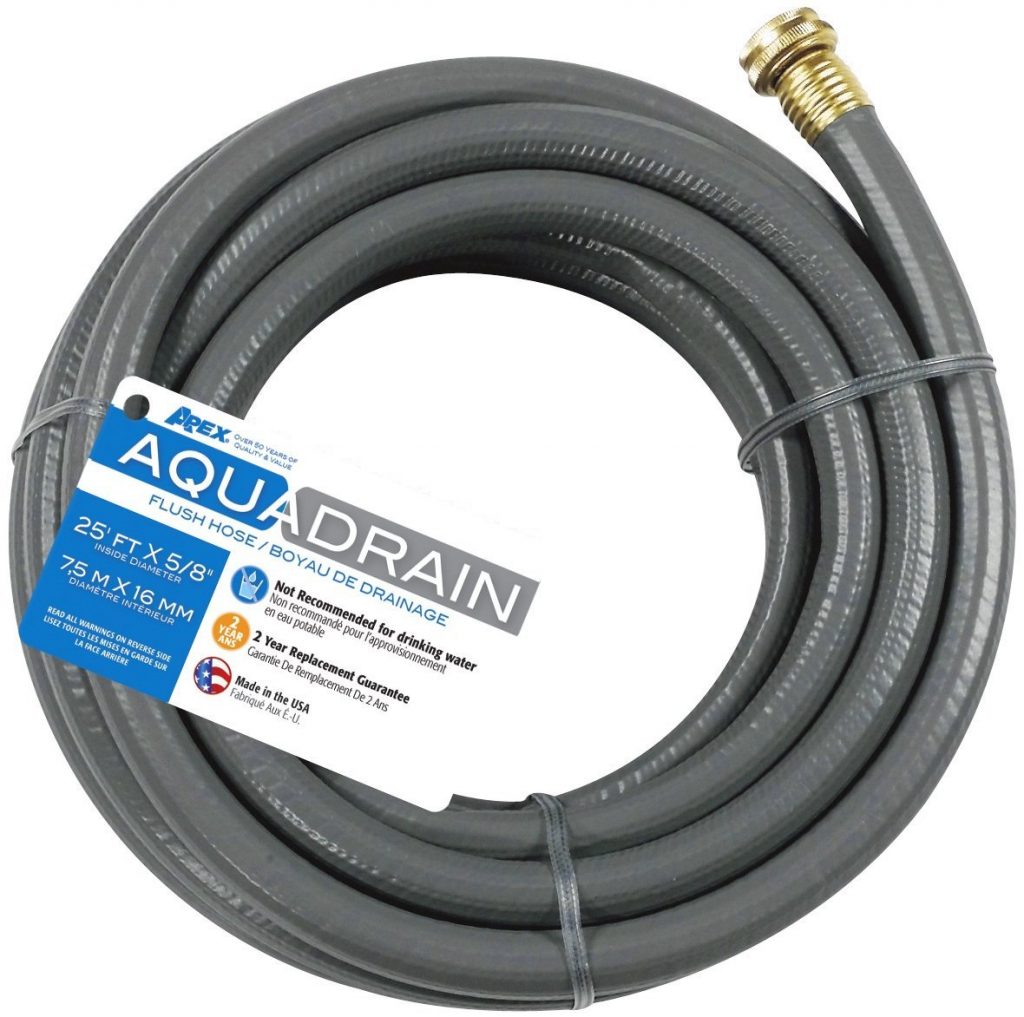 Apex designed this drain water hose to be easily identifiable with a gray coloration, immediately signifying that it isn't meant for dispensing potable water. This water hose measures out at 5/8″ x 25′, giving it satisfying reach. The hose's design features secure brass couplings to cut down on leaking.
GEN RV Sewer Hose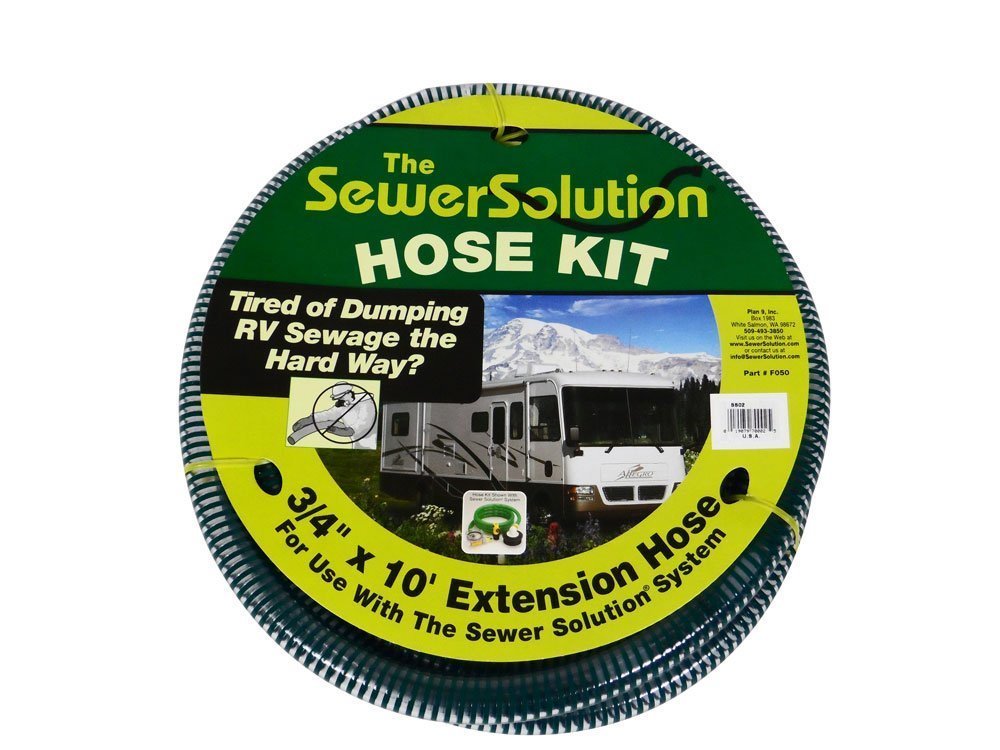 This two-piece sewer discharge hose comes with a 10′ extension, giving it superior range. Both sections of the hose can be linked together with a connective aluminum tube. Owners have reported that the sewer hose's design makes the process of hooking it up and cleaning it satisfyingly easy.
Lippert 359724 Waste Master 20' Extension RV Sewer Hose Management System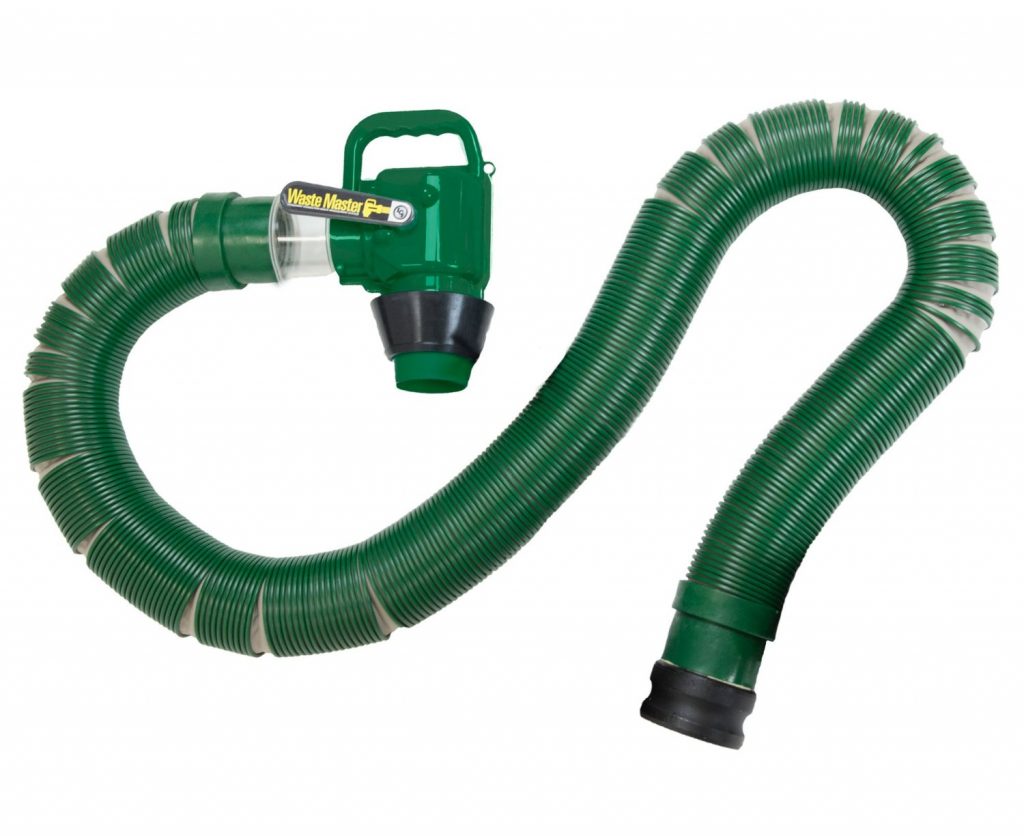 Lippert's RV sewer hose comes with a CAM lock connector that reduces the chance of leaking. The inside of the hose has been made pragmatically smooth to facilitate a smoother flow of water, lowering the chance of blockages from waste buildup.
Valterra Products, Inc. D04-0048 20′ Blue Standard Bagged Quick Drain Hose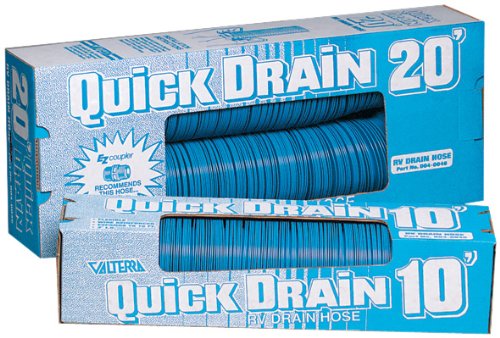 Valterra Products' quick drain hose measures out at 3″ x 20′. This hose is less susceptible to weather hazards and waterborne chemicals due to its high-quality vinyl material. The design of this hose keeps it constantly pliable and easily maneuverable for consistent usability in all kinds of weather.
Valterra D04-0043 EZ Flush Slate Blue 10′ Super Heavy Duty Drain Hose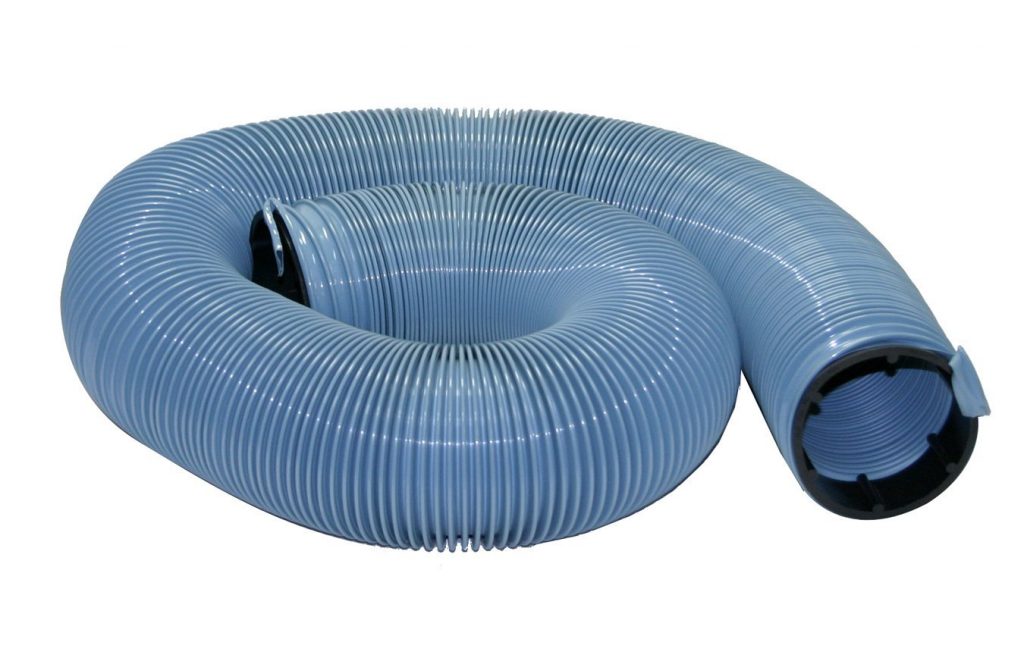 Valterra's EZ Flush drain hose is a heavy duty model made to stand the test of time. This particular hose is well-suited for those who are more frequent or full-time RV enthusiasts. The hose is made with a protective 18 millimeter vinyl cover and a diameter of 3 inches.
Clean Dump CDFK Flojet Portable Waste Accessory Kit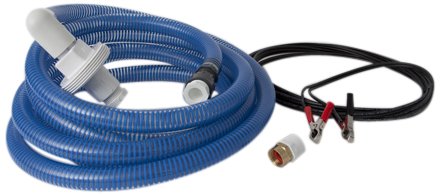 This portable waste accessory kit by Clean Dump has a UV rating of 30 years. The kit includes a 3/4″ hose with a 1″ adapter, a smooth-walled 20′ x 1″ discharge hose, and adapters for 3″ and 4″ sewer outlets.
20′ Triple Wrap Sewer Hose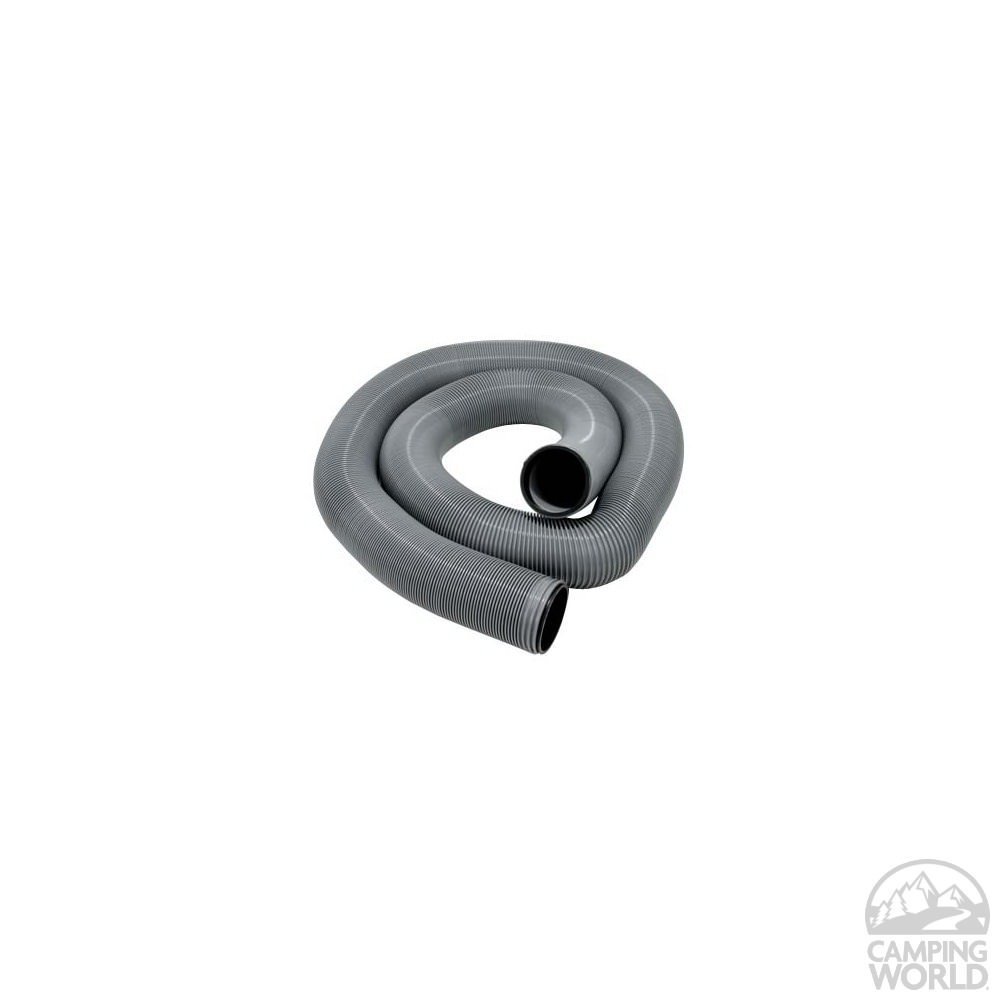 Valterra's 20′ triple wrap sewer hose has been made for a high degree of resilience against any weather hazards that might compromise weaker models. The hose is made with three 21 millimeter layers of vinyl, which is 40 percent more than heavy duty hoses.
Camco 39768 RhinoFLEX 3′ Tote Tank Sewer Hose Kit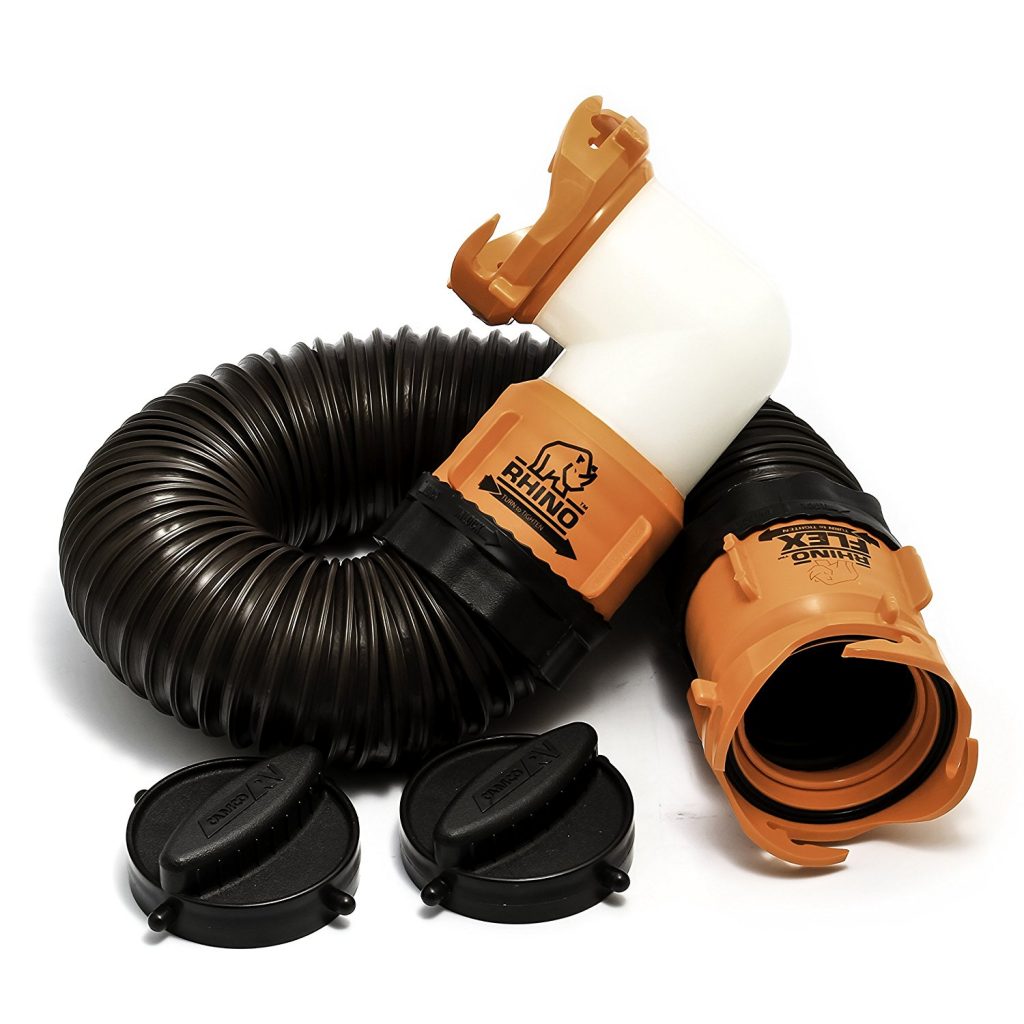 Camco's RhinoFLEX 3′ sewer hose can be connected to any portable waste tank that has a lug sewer fitting. The fully assembled kit is 3 feet long when fully extended and 19 inches long when compressed. It has a translucent elbow of 90 degrees, a bayonet swivel fitting, and secure fittings for tight connectivity.
Camco 39901 HTS 15′ Self Clamping Sewer Hose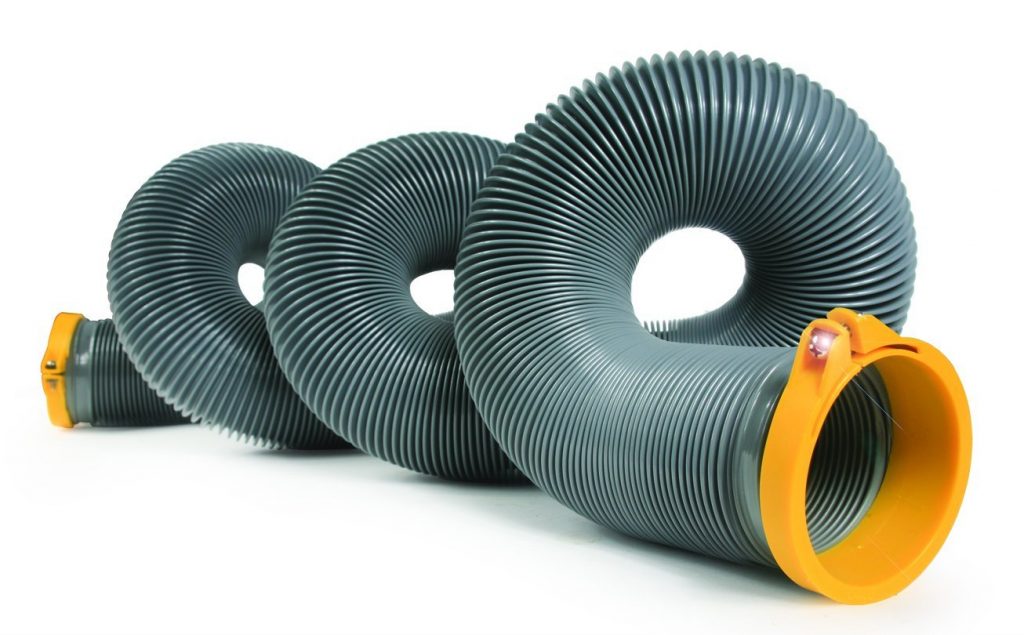 Camco's self-clamping sewer hose has been designed to make the hookup process swifter and easier. This 15′ heavy duty hose can connect to virtually all sewer hose adapter types securely with its optimized clamping force.
Conclusion
The best RV sewer hoses will have a combination of secure fittings for leak-proof operation, smooth water flow, a design that works against excessive waste buildup, and convenient features that facilitate swift discharge and cutoff functionality. What the best RV drain hoses do not have in common, however, is a high price.
As the above products plainly show, the top RV sewer hoses can very easily be acquired on a budget. As with all RV supplies and camping supplies in general, you'll want to invest in products that strike a steady balance between being reasonably priced and dependably manufactured. When considering your options in the RV sewer hoses to buy, think of the balance between the prices and quality of the above products as a fair standard to hold.
See also: Top 10 Best RV Toilet Paper