RV trailer covers are essential for protecting the vehicle against weather hazards that could compromise it over time. The best RV trailer cover should be one that accounts for all of the most vulnerable stress points on the motorhome while staying securely in place.
Though your motorhome cover should be held up to a certain standard, the best motorhome cover does not have to be the most expensive cover of all to be a viable option. A top RV trailer cover can be effective and affordable at the same time, and the following are great examples of covers that fit that description.
Classic Accessories OverDrive PolyPRO 3 Deluxe Travel Trailer Cover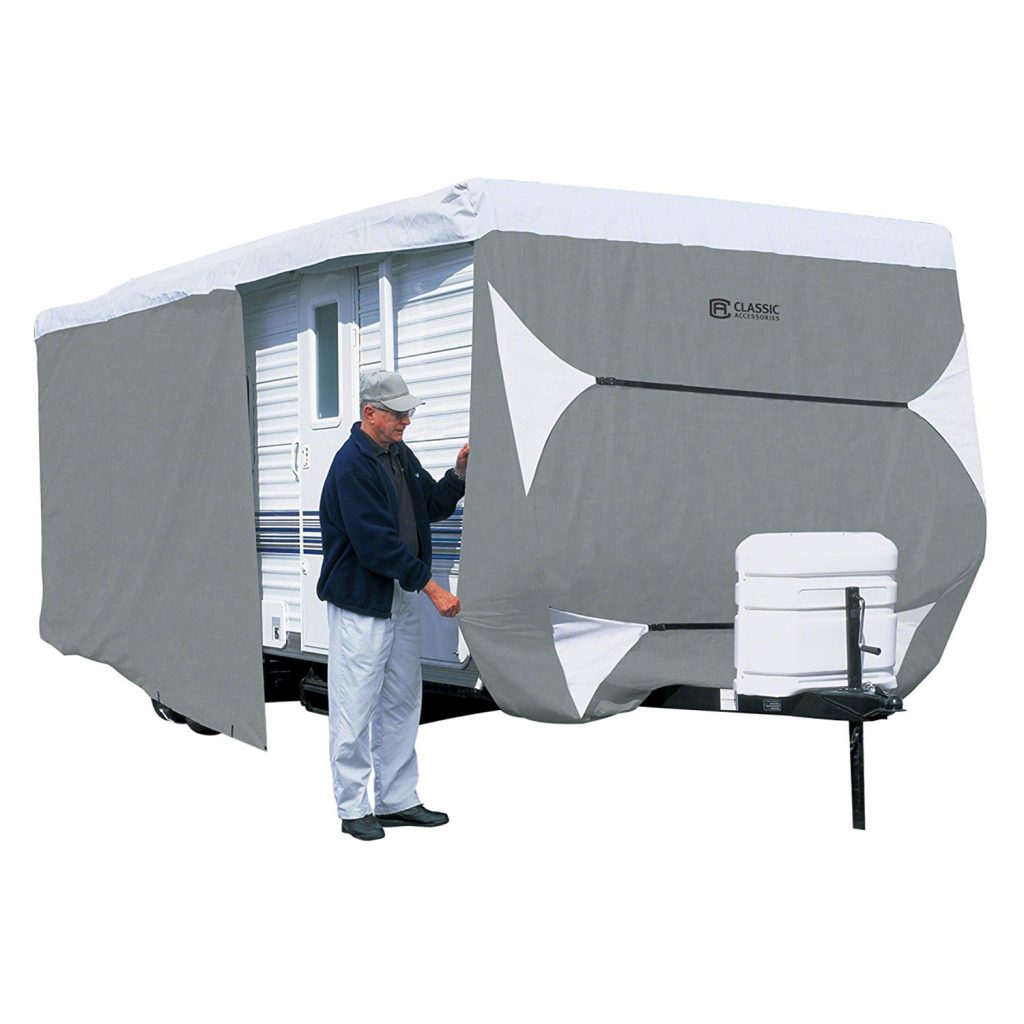 Classic Accessories' OverDrive travel trailer cover is capable of covering up trailers between 27 and 30 feet long, up to 118 inches from bottom to top. With its triple-ply PolyPRO 3 material, the cover is highly effective at keeping unwanted precipitation from leaking into the interior.
ADCO 34845 Designer Series Travel Trailer Cover

ADCD's Designer Series travel trailer cover features a Slip-Stream strapping system that snugly fits at the top and bottom of the trailer for a completely secure veil of protection against the wind. Available in a maximum size of 34'1″ to 37″, this is one of the most protective All Climate travel trailer covers around.
Goldline Premium Long Life RV Cover for Travel Trailers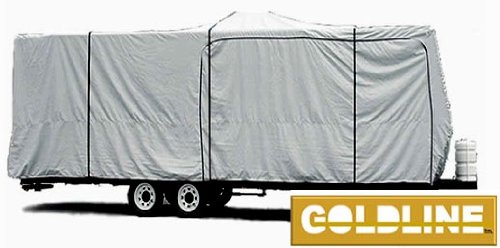 Goldline's Premium Long Life RV color is kept securely in place with helpful rear and front hems. It features adjuster straps, elastic corners, and six tie-down straps. The size of this cover is measured out to 173″L x 102″W x 104″H.
Expedition RV Trailer Cover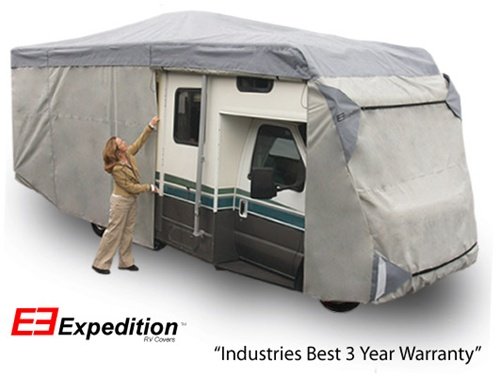 The Expedition RV trailer cover features zippered panels that provide access to the front, back and sides of the RV that it covers at all times. The cover is made of UV fabric and measures out at 366″L x 105″W x 108″H.
Goldline Premium Long Life RV Cover for Class A Motorhomes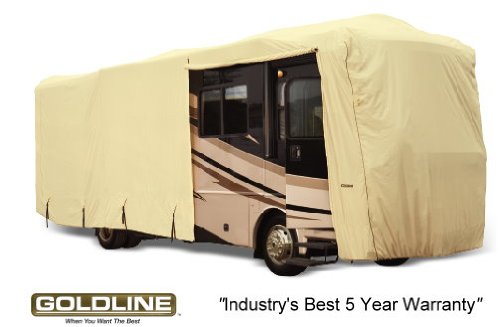 Goldline's RV cover for Class A motorhomes is designed with an elasticized series of rear and front hems, a reinforcement kit for optimized protection, and a matching storage bag. The cover's measurements are 462″L x 105″W x 126″H.
ADCO 12210 SFS Aqua Shed Class B RV Cover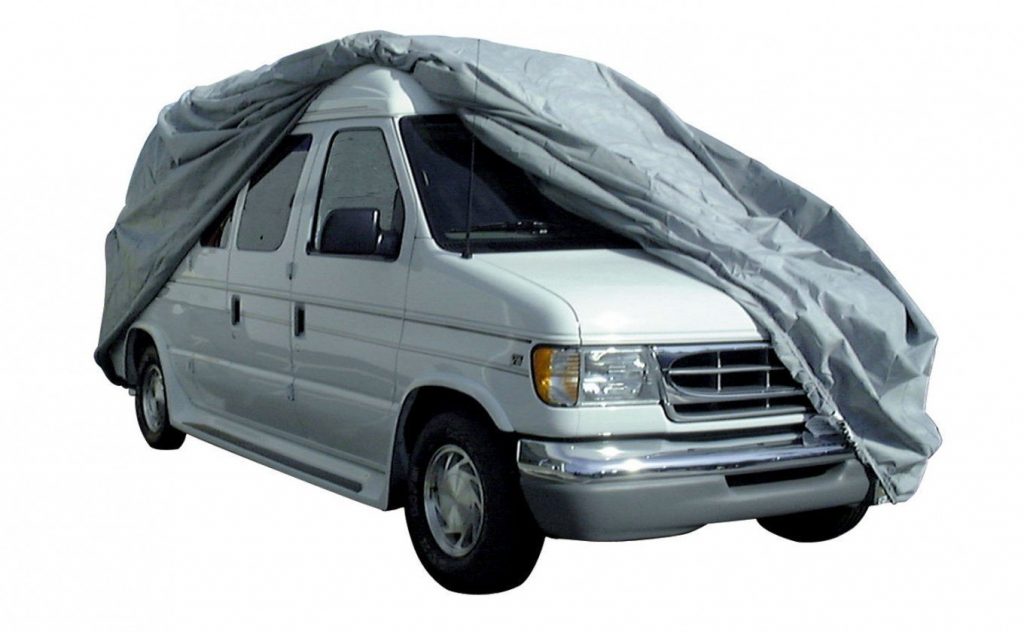 ADCO's SFS Aqua Shed Class B RV cover is well-suited for providing optimal protection in moderate climates. This highly breathable cover features both zipper entry panels and high performance polypropylene side panels.
Leader Accessories Class C RV Cover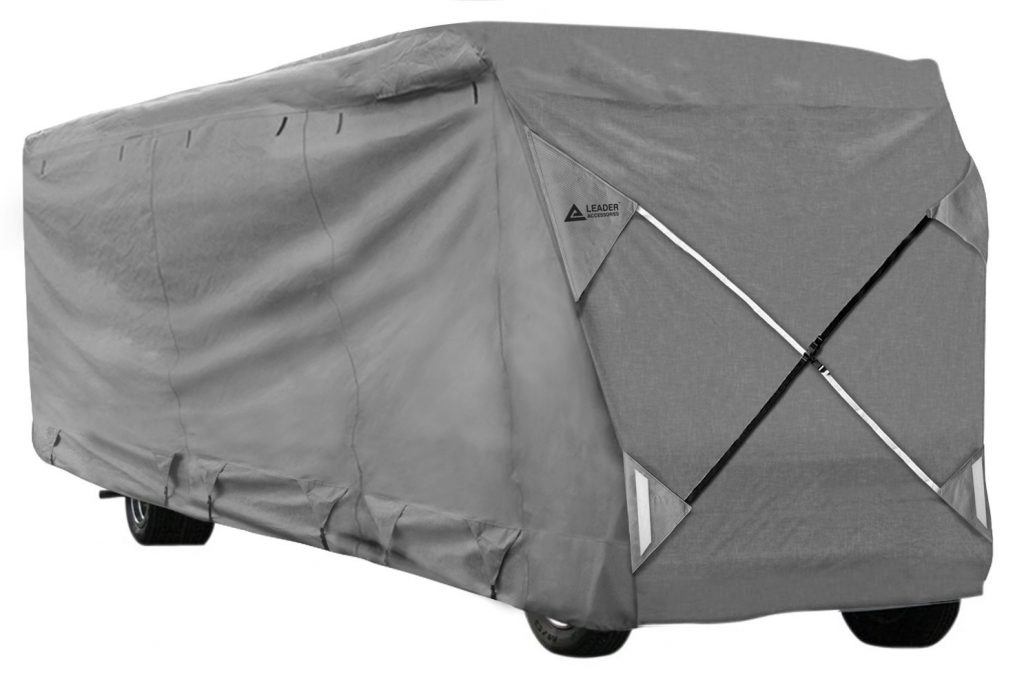 The Leader Accessories Class C RV cover features helpful air vents that effectively dispel moisture on the interior while warding off exterior wind pressure at the same time. The cover is designed with 3-layer polypropylene top fabric, highly effective at defending against all forms of precipitation while the side vents eliminate vapor buildup.
Carver Ultra Light Travel Trailer Cover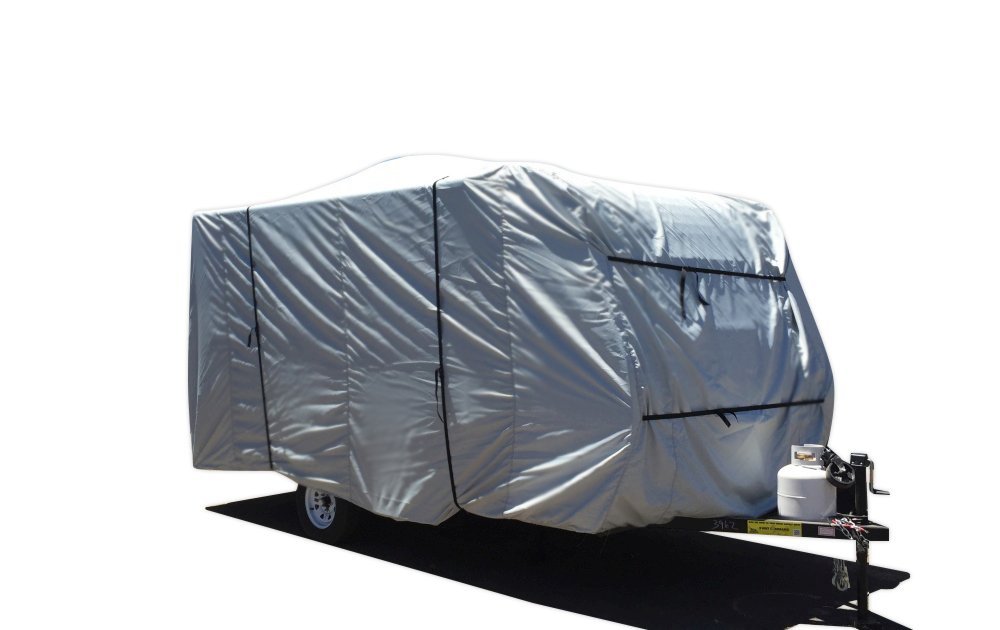 Carver Industries' Ultra Light travel trailer cover is made of 100 percent Marine-grade polyester, resistant to both mildew, water, and UV rays. This cover has been designed to be highly breathable, allowing all moisture on the inside to be easily purged. Among covers in its class, this cover has the highest degree of tear strength.
CSM RV Trailer Cover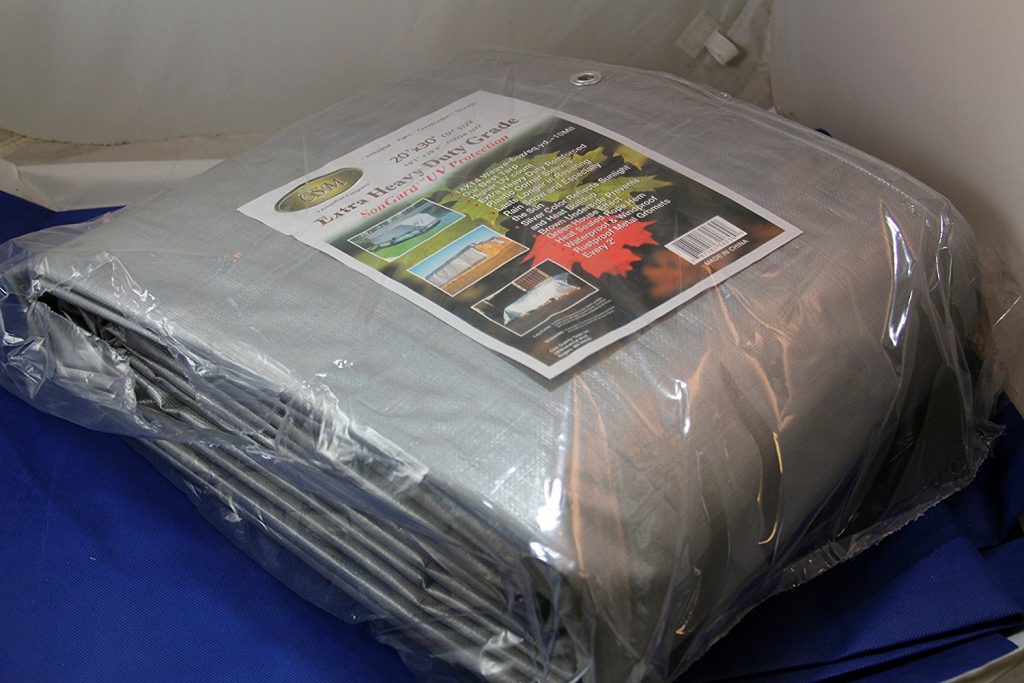 This CSM RV trailer is specially designed for a high degree of UV protection. The cover features a plastic sleeves every two feet that and strong rope reinforcement to increase its stability. This cover is made with a weave design and silver color that reflects heat.
Goldline Premium Long Life RV Cover for 5th Wheel Motorhomes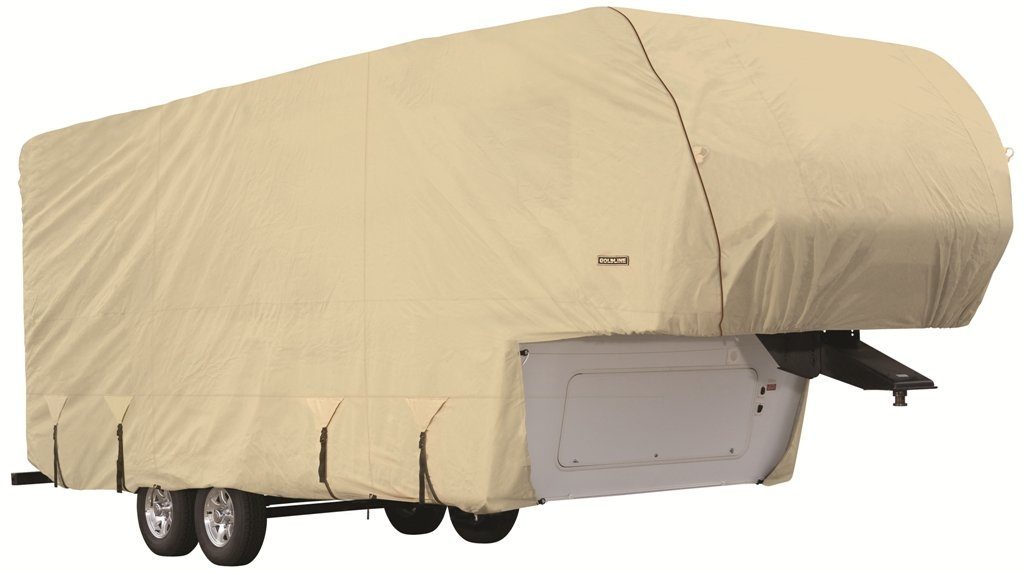 Goldline's RV cover for 5th Wheel motorhomes, measuring out at 389″L x 106″W x 120″H, is designed with elasticized hems and a stress point-protecting reinforcement kit. The cover is made of loom-woven polyester with an Anti-Microbial touch that enhances resistance to both UV rays and mildew.
Conclusion
Buying covers for RVs is naturally something that shouldn't be taken lightly, and the amount of care put into the above RV trailer covers is a testament to that. Covers for campers, whether they're 5th wheel covers or any other variation, are some of the most important camping supplies to examine critically before purchasing.
As you can see, these RV supplies are not necessarily things that you have to spend a fortune on just to get one of high quality. Your ideal RV cover will be one that protects you both against the elements and against the risk of spending too much money on a product that doesn't deliver as much value as its price would imply. Let the above RV trailer covers serve as strong examples of what to look for when you need the right balance between affordability and quality.