Do you need an RV bunk ladder for your motorhome? How can you sort through the hundreds of products available? We're giving you a head start with our curated list of the top 10 bunk bed ladders for RVs. You'll see which features comes standard with most models and what premium options are worth paying a bit extra for. We've also included some fun and unusual ideas like a rope ladder for kids or a multi-purpose ladder for any repair work you might need to do on the road. We hope you find this list useful.
Top Line (BL200-05) Bunk Ladder with 60″ Hook and 1.5″ Opening
For a low-cost RV bunk ladder, this Top Line product includes plenty of features. The padded steps are comfortable on bare feet and won't lead to any scratches or tears. It can support up to 300 pounds at a time and simply hooks over the top rung of your bunk bed.
Stromberg Carlson (LA-460-B) Black 60″ Bunk Ladder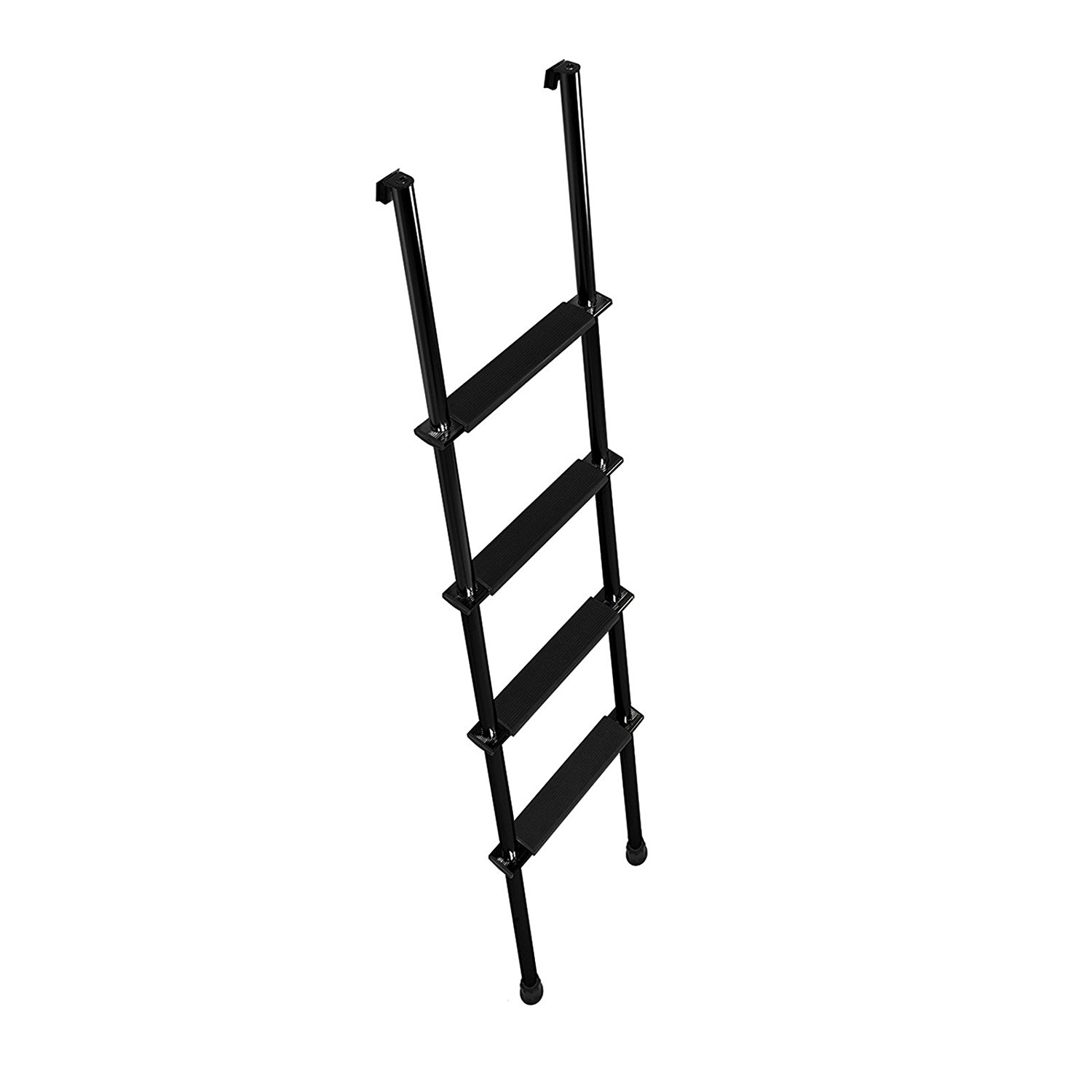 This stylish and affordable RV bunk ladder comes in a solid black finish so it will match the décor of any bedroom. It's perfect for little legs that can't take big steps but want to climb into bed themselves, but it's still strong enough to support an adult's weight.
Surco 503B 60″ Bunk Ladder with 1-1/2″ Hook

The best RV bunk ladders are made in the United States, which is why Surco produces each and every ladder here at home. Surco also uses 1-inch thick aluminum for the sides of each ladder and covers the steps in padding. You won't need any screws or tools to install these ladders; just hook them over the side of your bunk bed.
Stromberg-Carlson LA-460 60″ Bunk Ladder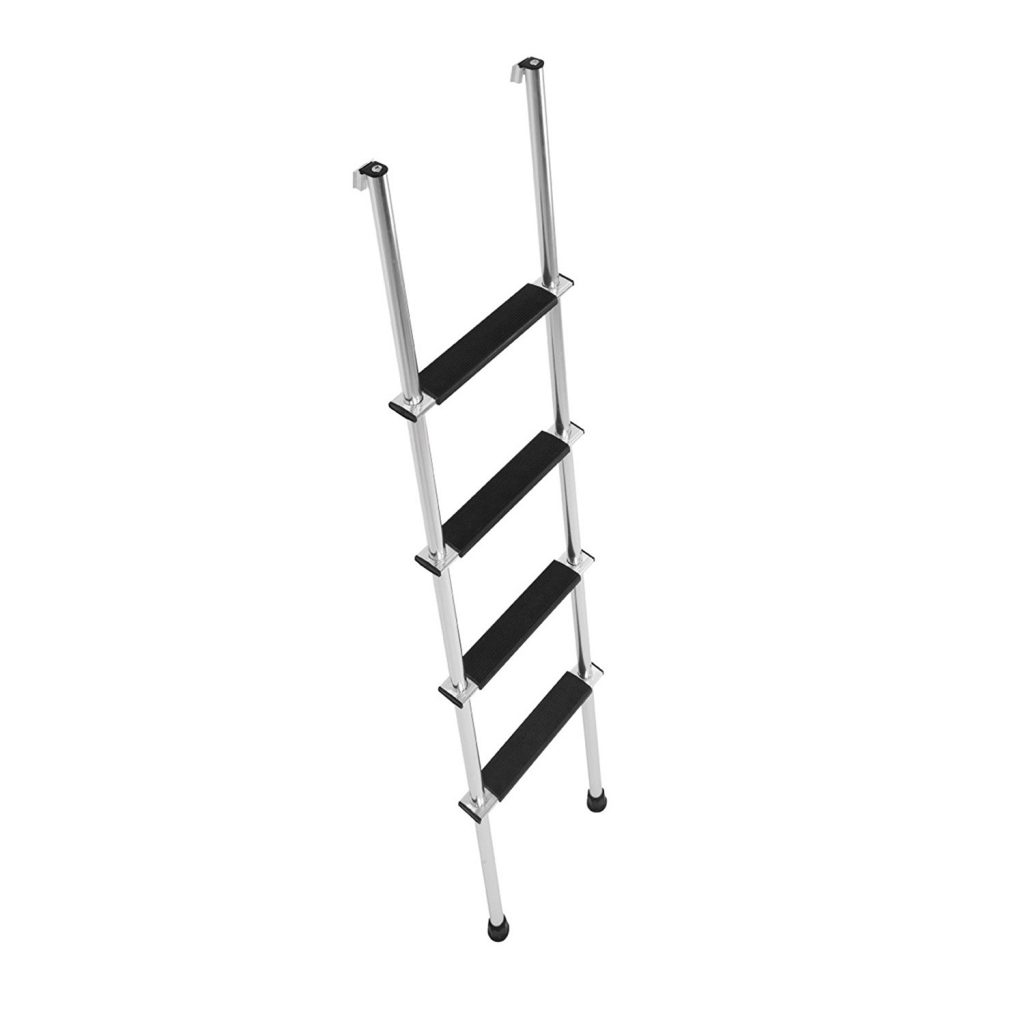 Although this is a cheap RV bunk ladder, that doesn't mean it's low quality. Stromberg-Carlson has been making camping supplies for over a hundred years, so they know how to deliver top-notch products at rock-bottom prices. The contrasting light sides and dark steps make a nice visual contrast in your camper but are neutral enough to fade into the background.
Blantex Hook-On Bunk Bed Ladder

Blantex designed their bunk ladders for campers and RVs to work differently than most others on the market. Instead of resting on the ground, this ladder hangs off the top railing of your bunk bed set and hovers in the air. That means you don't have to worry about floor damage or pay for extra length you won't use.
Aoneky 6.5 ft Climbing Rope Ladder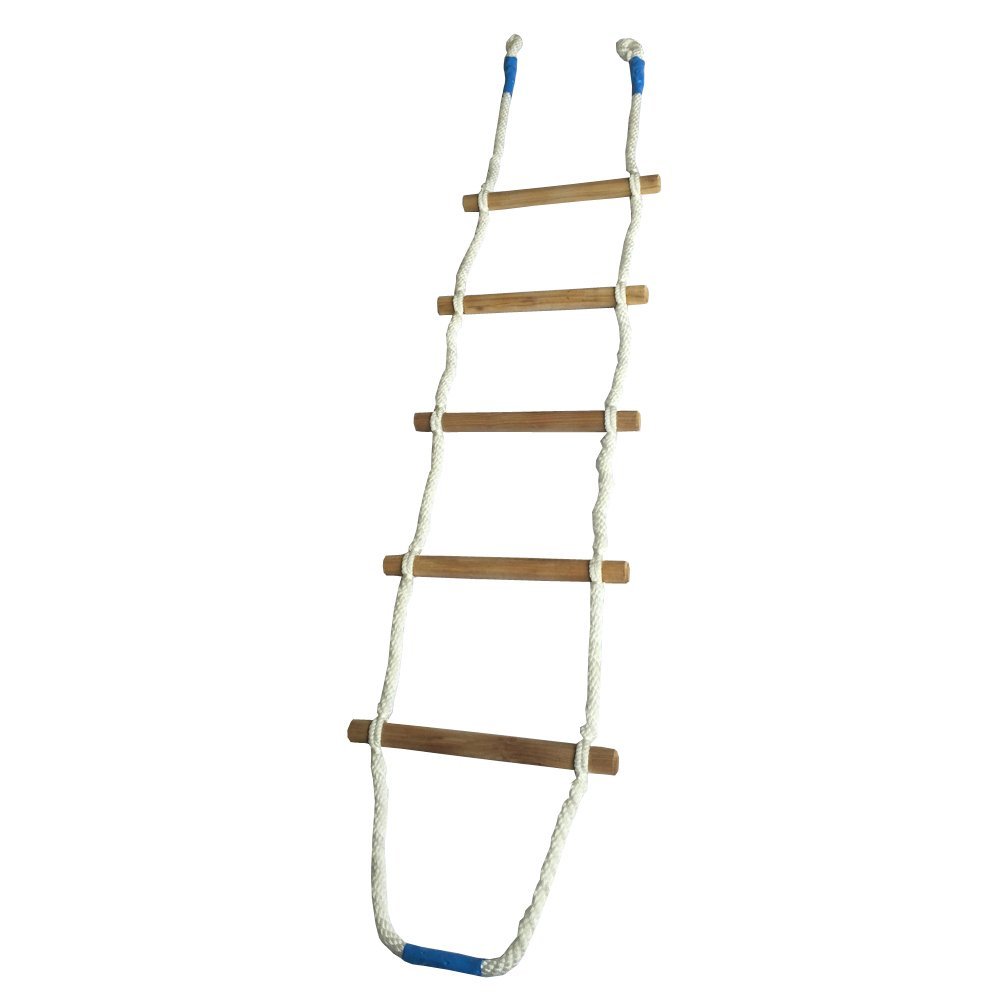 If you're looking for the top RV bunk ladders for kids, then look no further. These rope ladders will delight children of all ages. No more complaints about hurt feet or not feeling tired – your little angels will be happy to head to bed once you've installed this fun RV bunk bed ladder.
Topline Indoor Outdoor 60″ Universal Vehicle Van RV Trailer Bunk Bed Step Ladder Docking System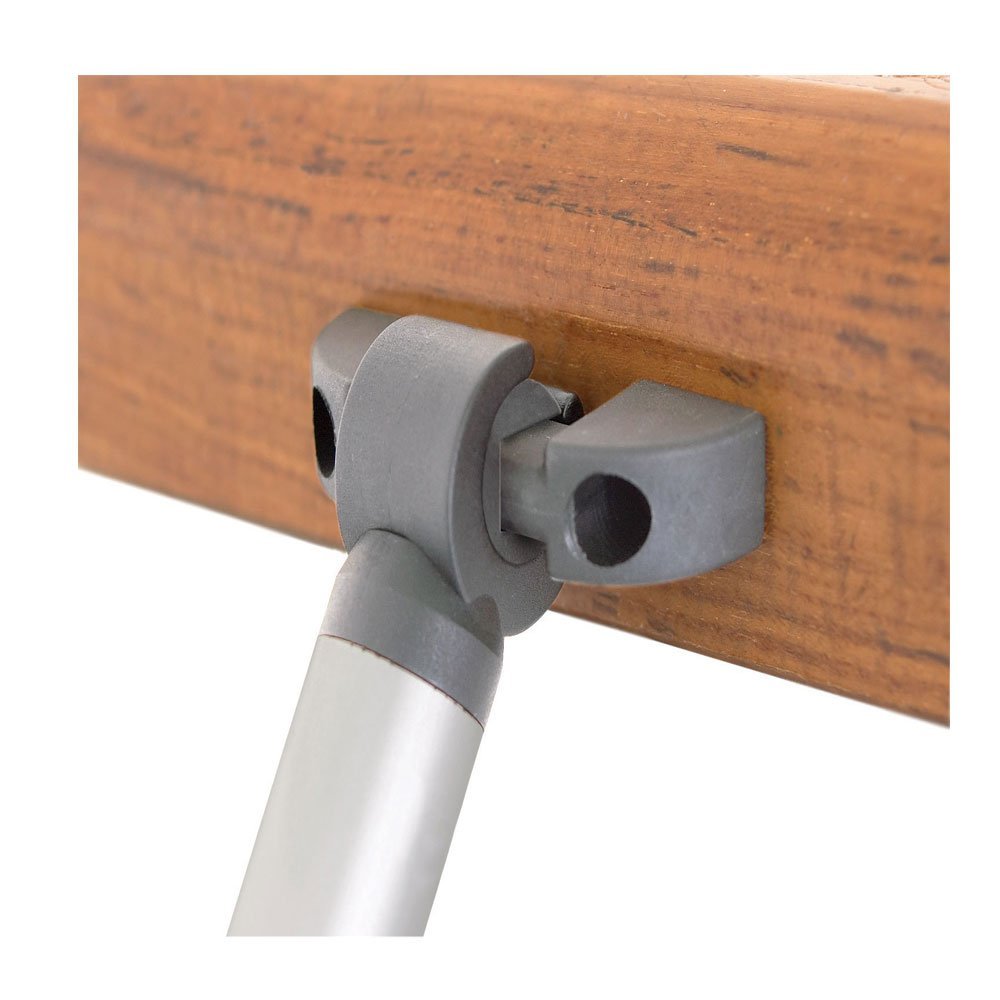 Do you choose only the finest RV supplies and appliances for outfitting your home on wheels? Then this beautiful aluminum alloy bunk bed ladder from Top Line is perfect for you. With this product, you get all of the regular features of RV bunk beds like a hook-on closure, padded steps and a minimalist profile. You also get an impressive-looking ladder that will look great with stainless steel or aluminum accessories.
RV Trailer STROMBER Bunk Ladder 66 Inch Black Ladder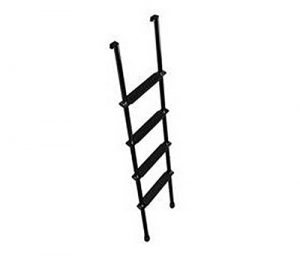 Stromber gives you two ways to install these bunk ladders for motorhomes. You can hook them over the top run of a bunk bed or use the included hook and extrusion to secure them to a wall. Stromber's also included typical features like covered steps and a full length of 66 inches.
Quick Products QP-LA-466S RV Bunk Ladder, 66″ – Silver

These bunk ladders for RVs make it easy to climb up to the top deck in your bunk bed. They hold up to 250 pounds and come with rubber foots pads to prevent damage to your flooring. You also get Quick Products' no-slip finish to make every climb up and down safe.
Lifewit 12.5ft Telescoping Ladder Aluminum Telescopic Extension Multi Purpose Ladder 330-pound Capacity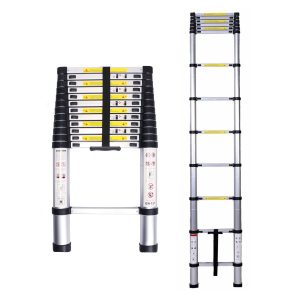 These high-quality ladders can be extended up to twelve feet, making them a great choice for RV owners who want a multi-purpose ladder. It can fold down small enough for easy storage in a car trunk or tight spot on a motorhome. Use it for special projects around the house, reaching the roof of your camper or as an RV bunk ladder.
If you enjoyed this list of the best RV bunk ladders, we're sure you will enjoy: Top 10 Best RV Mattresses